3D CLIMATSkin
An innovative 3D model exhibiting molecular climatic stress signature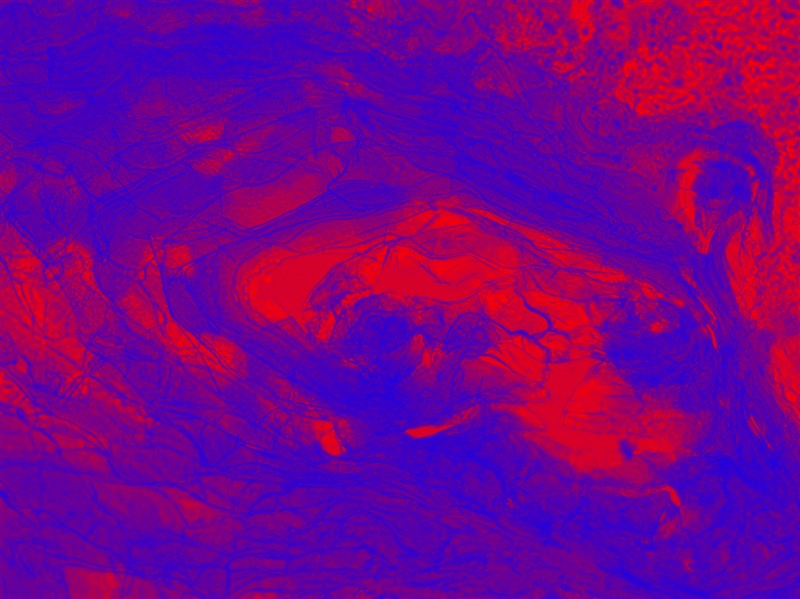 What is it About?

Human skin is subject to frequent changes in ambient temperature and humidity, especially in Asian countries from the hot outdoors to aircon indoors, and needs to cope with these environmental modifications.

These climatic shocks negatively affect the skin and accelerates its aging.

3D CLIMATSkin is the first model worldwide exhibiting the molecular response of human skin to repeated climatic changes, which can be used to test active ingredient attempting to protect against climatic shocks.



3D CLIMATSkin, a 3D skin model exposed to repeated climatic shocks


By using its scaffold biomaterial-based technology, LabSkin Creations team designed a versatile 3D skin model subject to "warm–humid" or "cold–dry" climatic stress repeated daily.
Control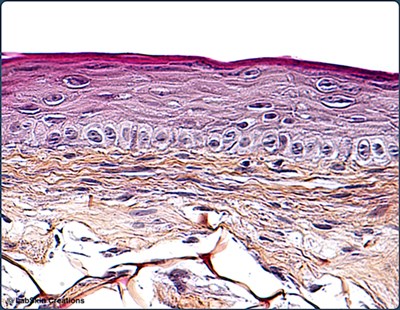 Warm x Humid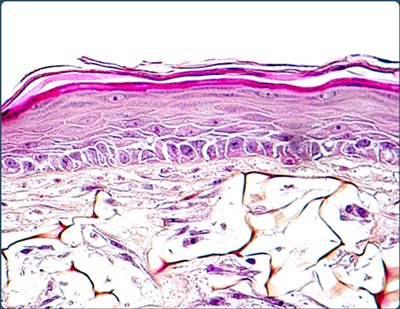 Cold x Dry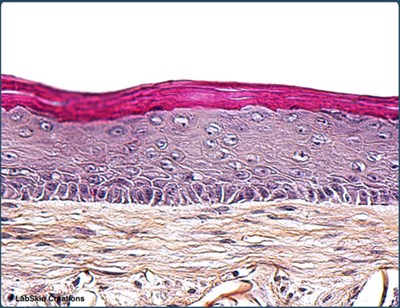 After climatic shocks, 3D CLIMATSkin exhibits a global disorganization of the dermal equivalent with apparent reduction in matrix fiber density.

The appearance of the basal epidermal layer is also modified, especially after the cold–dry treatment, with keratinocytes showing heterogeneous morphology, losing their usual sticky columnar organization.


The most striking morphological change is the increase in stratum corneum thickness as a possible implementation of defense mechanisms against dehydration.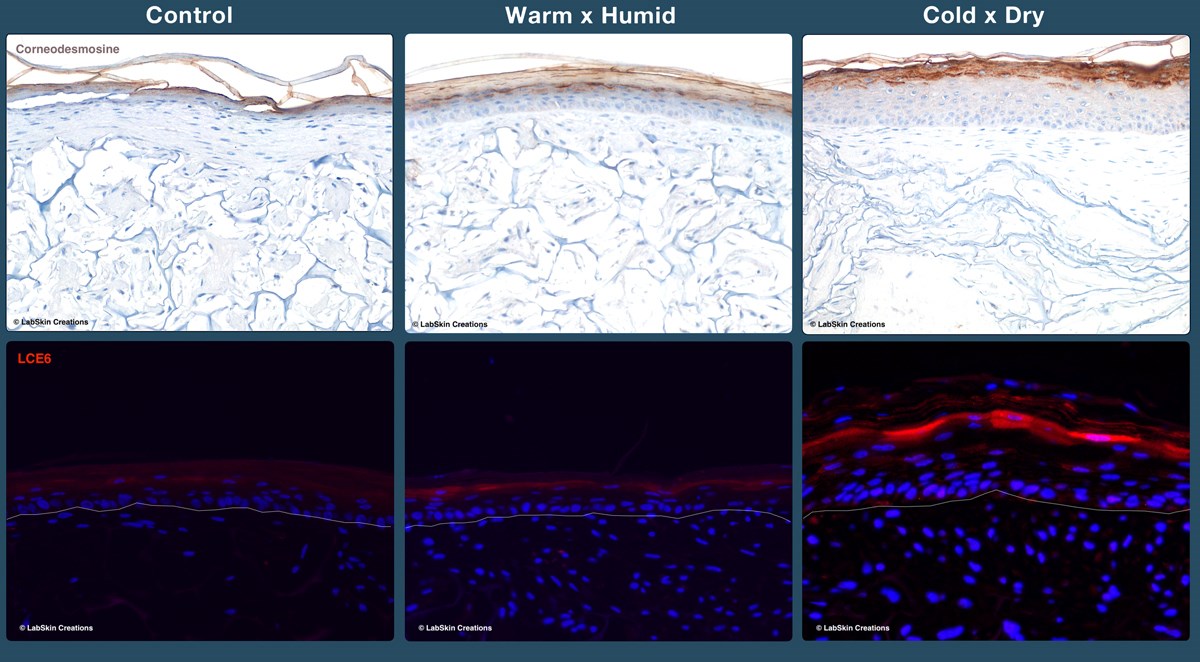 These changes correlated with an increase in epidermal differentiation markers such as corneodesmosin and late late cornified envelope protein family.
3D CLIMATSkin, the molecular signature of climatic shocks


Large-scale gene expression DNA microarray analysis of 3D CLIMATSkin and bioinformatic annotation study revealed the modulation of hundreds of genes and crucial skin functions related to epidermal differentiation and matrix remodelling.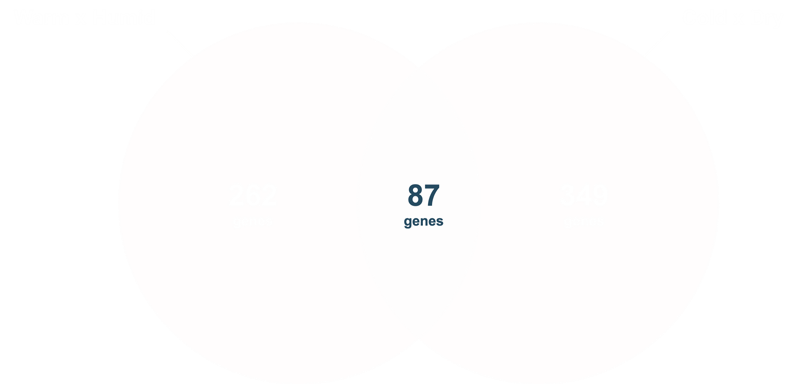 Both treatments (warm x wet and cold x dry) reduce the expression of genes encoding collagens, laminin, and proteoglycans, suggesting a profound remodeling of the extracellular matrix.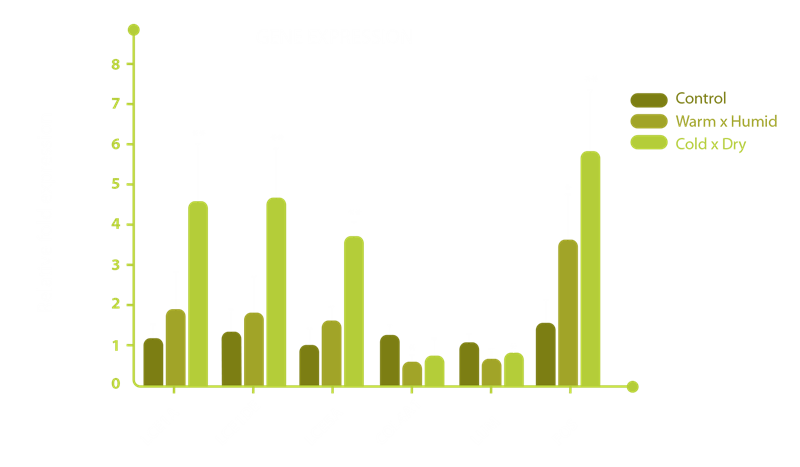 3D CLIMATSkin exhibits a strong induction of the entire family of late cornified envelope genes after cold–dry exposure in accordance with histological analysis.


The use of 3D CLIMATSkin reveals for the first time the complex pattern of molecular response allowing adaption of human skin to repeated change in its climatic environment. 3D CLIMATSkin is a predictive model to develop optimal skin care products attempting to protect against climatic shocks.